Plastic cards and labels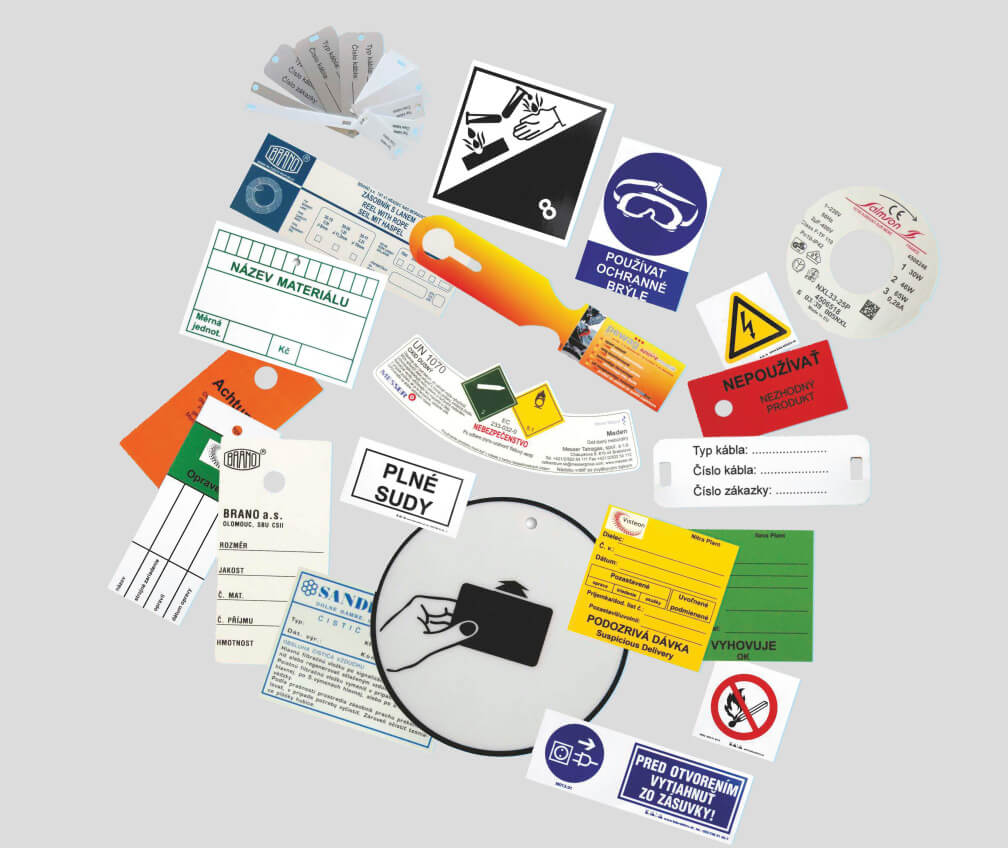 The plastic labels have wide application thanks to long life-cycle and low prices. They are an ideal solution for labelling, shipping, transport, storage and many other applications.
Material - PVC, polypropylene, polystyrene, hPS, PVC, polyester of different thickness and appearance. Plastic labels can be supplied as self-adhesive as well.
TAGS - they are also suitable for marking and describing of samples in agriculture, geology and other industries. It is possible to use cardboard and metal materials as well. We offer
CABLE LABELS with a possibility of additional description in the standard dimensions, but also according to the customer's requirements. Also in metallic design.
SAFETY TABLES and prohibitive, commanding, warning, fire, evacuation, transport stickers (according to ISO standards).