Graphic overlays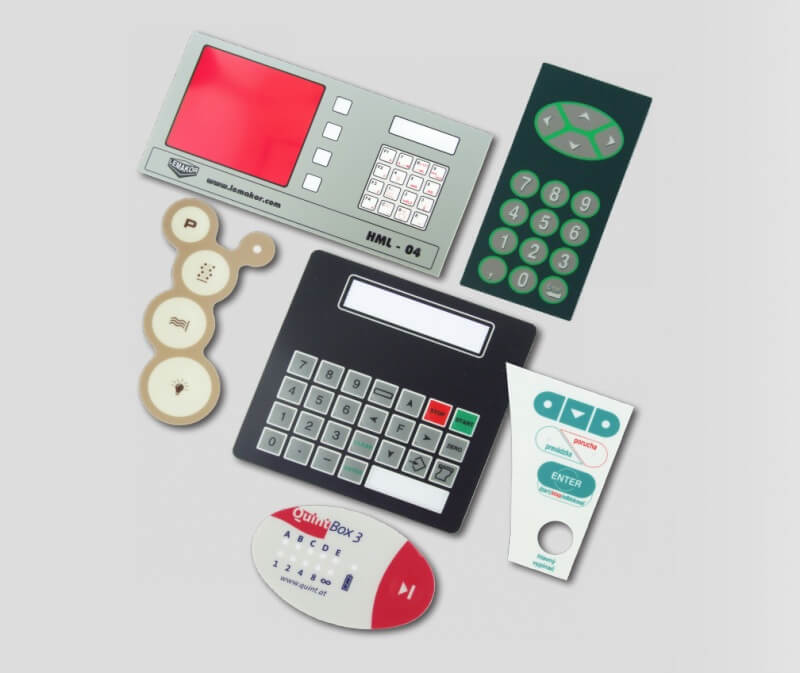 Graphic overlays are decorative and functional components that serve as a human machine interface (HMI). They provide a possibility of connection with a flat circuit board fitted with low-lift buttons or eventually metal flip-flops.
They are also used as graphical layers of the front panels, touch screens, membrane keyboards, or as a durable version of stickers.
The foil labels can be tailored exactly to the specific needs and requirements of customers - material, thickness, texture, adhesive layer, design and colour, printing technology, foil shaping.
Advantages:
high durability,
print resistance thanks to its location inside the foil,
easy maintenance,
short delivery times,
wide design variability,
easy assemblage
and combinability with other products.