Etiquettes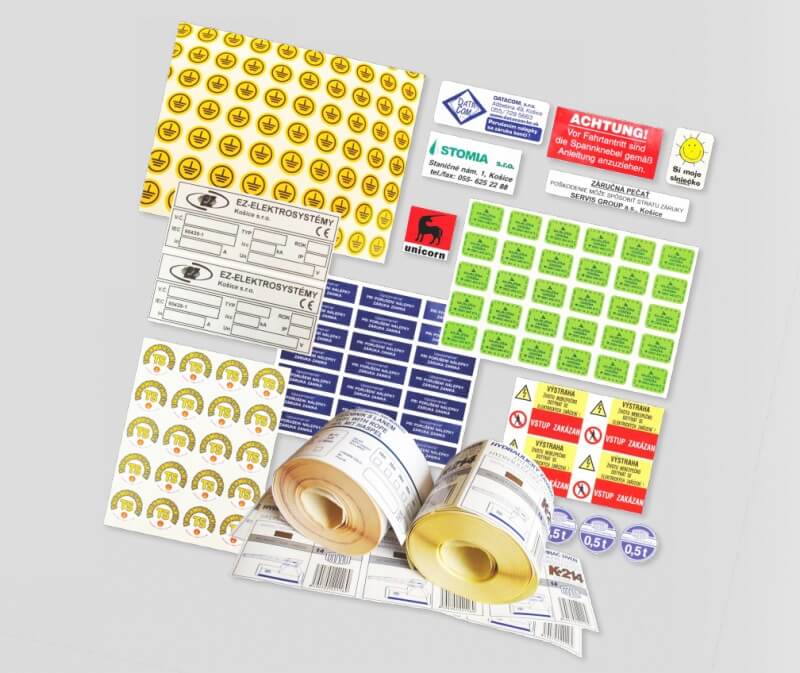 The different types of labels are an inseparable part of labelling and distribution in each sector.
They serve as a carrier of product information, its name, composition and product properties. At the same time, they fulfill the advertising function as they present the product's, or manufacturer's brand.
There is a wide range of materials to choose from and they enable to pick a right option for the customer's needs and requirements.
Material - paper, PVC, polyester, polypropylene. Adhesive layers - low-pressure plastics, rough surfaces, repositionable adhesives.
Printing technologies - screen printing, UV digital printing, thermal transfer, various types of digital printing.
Other features - durability, transparency, chemical and heat resistance, flexibility, etc.
Special types include stickers - metallic, textile, reflex, with bar, respectively. QR code, sealing, UL certified.