Large format UV printing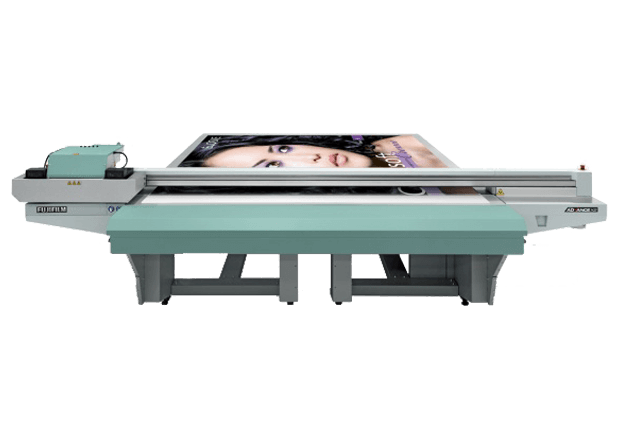 The large-format UV printing of up to 2500 x 3050 mm apt for interior and mid-term exterior printing.
It enables a photorealistic printing on a wide range of board and scrolling materials, e.g. plastic boards, glass, plexiglass, banners, self-adhesive foils etc. The maximum resolution 1200 dpi with variable droplet size 6 - 42 pl.
There are advantages , such as the ability to print variable data, small quantities and large dimensions without the need for printed matrixes. The ability to suppress problematic materials for other technologies is upheld at the same time.