Metal nameplates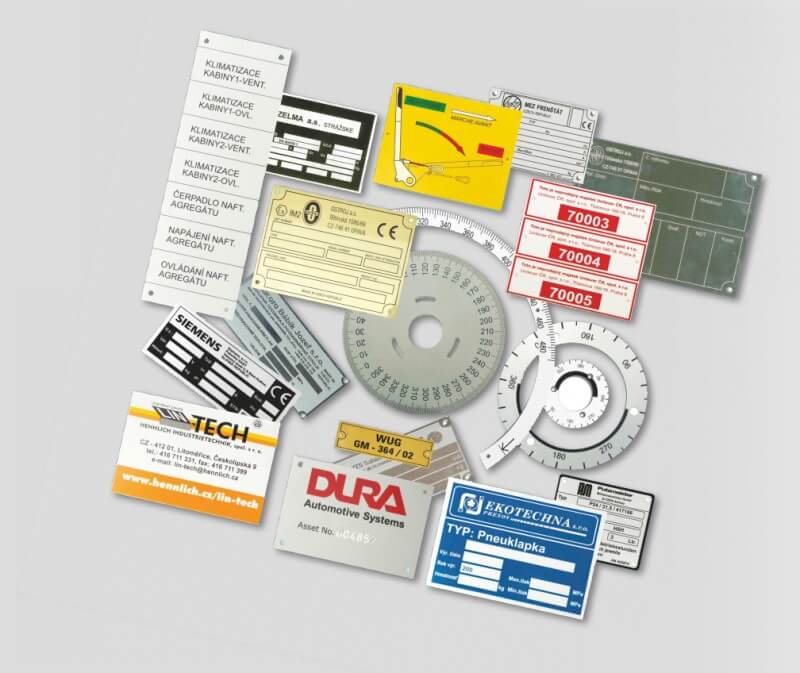 Metal nameplates serve to identify the company, product, and labelling of the specific data. They are characterized by a high degree of processing accuracy.They are particularly suitable for the exterior and the environment loaded with chemicals.
Various materials and technologies are available depending on the amount, conditions and required resistance. They are most often made of aluminum and its alloys, but also of stainless, brass or steel.
Description technology - screen printing, UV digital printing, anodizing, etching, eventually milling with or without colouring, lasering.
Processing technology - milling, punching, cutting and punching. There is also a possibility of self-adhesive design and variable labelling in the form of numbering and adding barcodes via different technologies according to required durability and resistance.