Membrane switches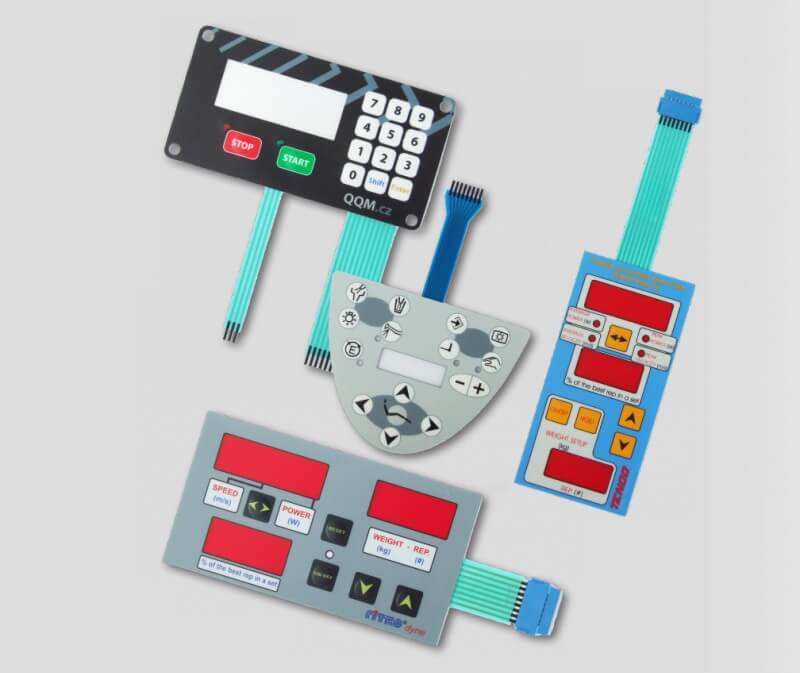 Membrane switches are flexible elements for switching the electrical circuit. They combine within themselves the graphics of the Graphic overlays and the circuit breaker switching elements. The keyboards could be adapted with all parameters to customer requirements.
There is a wide range of options:
material - PET, polycarbonate
thickness
surface texture
adhesive layer
colouring and design
printing technology
type of buttons - with flip-flops, dead-pressed or flat buttons
inserted components - LEDs, resistor
insertion of outlet into a flat connection with different types of connectors
Keypad backlight
RFI / ESD / EMC shielding.
Benefits - simple interface, wide design variability, low costs, good maintainability, short delivery times, efficient assemblage and combinability with other products.