Front panels (front, bearing)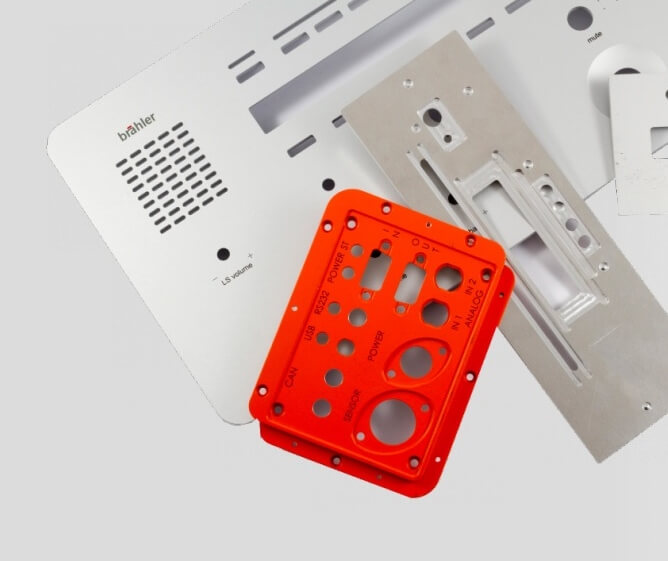 The panels serve as control counters and front panels, but also as a base for foil keyboards or electronics case parts.
The modern technology of high-speed CNC milling allows production of various, especially aluminum alloys and composite plastics; with an option to produce anything in 2D shape.
There are available various application description technologies - screen printing, UV digital printing, laser, milling with colouring or etching. There are different types of surface treatment depending on the required resistance.
They can be supplied with transparent display covers, rubber seals and stepped screws. The panels can also be bent in order to be easily installed and be attractive.