Engraving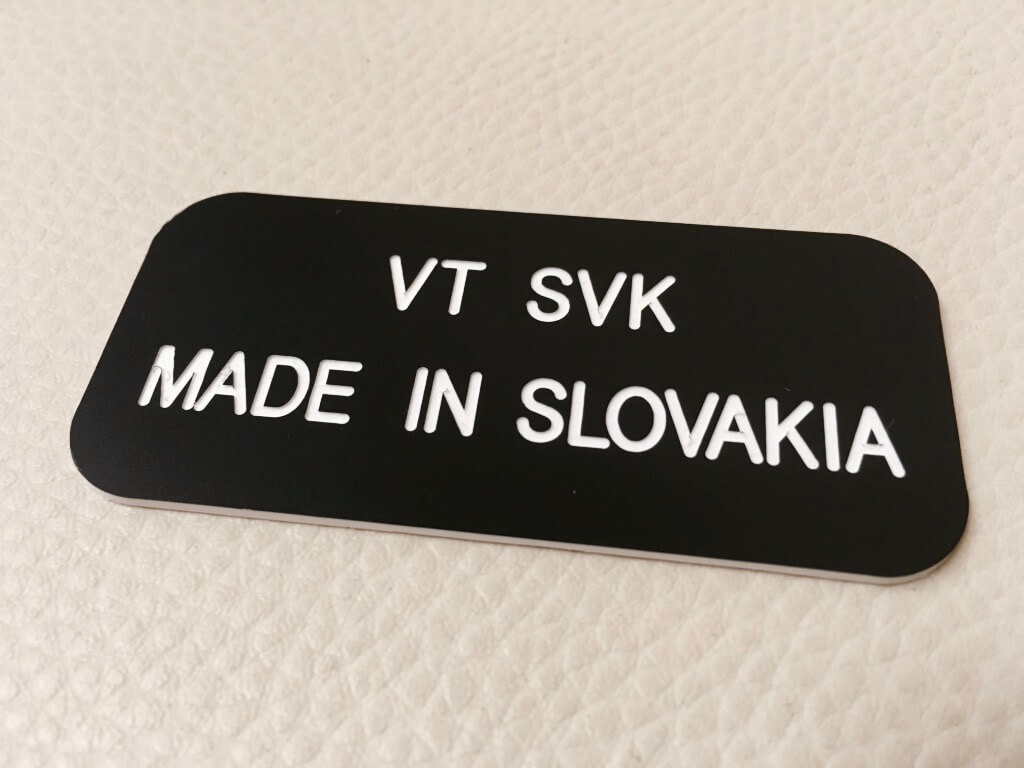 The engraving can be done mechanically - via engraving, milling, but also laser into plastic and metal materials. The most common are acrylic and ABS plastics.
It is possible to engrave on your own materials and products.
The engraved letters could be filled with colour in order to achieve higher contrast.
The advantages are high flexibility of production, possibility of executing variable data, high durability and durability adjustable to extreme conditions.